This year's Tier II filing is due March 1st to meet the Community Right to Know requirements for your facility.  Community Right to Know is the report that gets filed to alert first responders of the chemicals that they may encounter when entering your facility.  Community Right to Know saves lives.
The newest version of  EPA's Community Right to Know reporting software Tier 2 Submit has been published.  This is the US EPA's required reporting software and is available free for download from EPA's Tier II website .  The software is used to prepare the required electronic chemical inventory reports for your facility or business.  This version, designed for Reporting Year (RY) 2021, is required to prepare your report to meet your obligations under the Emergency Planning and Community Right-to-Know Act (EPCRA).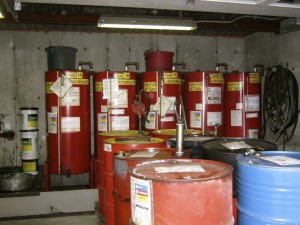 These reports are due by March 1, 2022 for chemicals stored onsite in calendar year 2021.  if you have not filed yet, we can help you prepare the report and hopefully avoid any penalties.
Contact contact Bannon Engineering and we will walk you through the process or take care of this for you!