Environmental Engineer – A Different Experience with Air Permits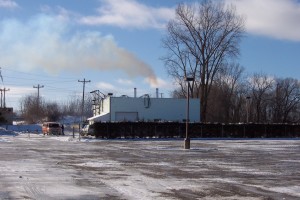 Bannon Engineering offers a different environmental engineering experience.  While other firms or individuals simply fill out forms for clients, Bannon applies over 20-year experience to develop a strategic plan.  We are licensed environmental engineer able to perform the calculations and analysis for a forward leaning compliance approach often at lower costs.
Too often, we hear new clients say that they paid for folks that presented themselves as "qualified environmental consultants" only to find out that they were not licensed.  This ends up costing you and your facility time, stress, and money.
Bannon Engineering is licensed to provide environmental engineering and very experienced.  We perform calculations to design a compliance strategy that will help your facility.  We understand the nuances of the regulations, can forecast the impacts, we know the threshold triggers, and have a long list of very satisfied repeat clients to prove it.
Bannon Engineering is a leading environmental engineer specializing in air pollution control permitting in Vermont, Massachusetts, New Hampshire, New York and Rhode Island.  Firm Principal Mark Bannon was a former environmental engineer for the State of Vermont Air Pollution Control Division.  We have worked with Fortune 500 companies and small one-person shops.
Mark has a wealth of knowledge and experience in air pollution control permitting, air quality, and dispersion modeling for biomass wood burning power plants, spray coating, painting, furniture making, cheese, diesel engine generator electric generation, waste water treatment plants, boilers, compressed natural gas (CNG), gas turbines, asphalt plants, powder coating, anodizing, and many other types of projects all over New England and New York.    We look forward to adding you to our list of very satisfied clients.
Bannon Engineering has permitted several chemical manufacturing lines, powder coating, and spray coating operations falling under MADEP regulation in Massachusetts and RIDEM regulation in Rhode Island and NHDES in New Hampshire and Vermont DEC.  Bannon has also represented clients during compliance and enforcement cases.  Mark is on many of the regions environmental attorneys cell phone's favorite list.  To find out more, please contact Bannon Engineering.